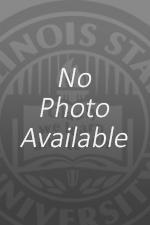 Current Courses
416.001Applied Tools For Business Decision Making
352.001Recruitment And Selection
421.001Analysis Of Organizational Behavior
416.002Applied Tools For Business Decision Making
352.001Recruitment And Selection
PhD Business Admin., with emphasis in Human Resource Mngmt. and Organizational Behavior
Oklahoma State University
Stillwater, Oklahoma
MA Industrial/Organizational Psychology
University of Tulsa
Tulsa, Oklahoma
Other Social Work
Madras School of Social Work
Madras, India
MS Physics
University of Madras
Madras, India
BS Physics
University of Madras
Madras, India
Book, Chapter
Morin, D., Vaultier, A., Bouer, E., & Jawahar, I. Rater personality as predictor of raters' intentions to be lenient.. Work, Industrial and Organizational Psychology: Challenges and opportunities. (2019)
Jawahar, J. Predicting workplace misconduct using personality and academic behaviors. In Crime and Corruption in Organizations (Eds.). Gower Publishing (2011)
Stone, T., Jawahar, J., & Kisamore, J. Predicting Workplace Misconduct using Personality and Academic Behaviors. Ronald Burke, Edward Tomlinson and Gary Cooper (EDs), Crime and Corruption in Organizations. Gower Publishing (2010)
Jawahar, J. A Selected Review of and Directions for Future Research on End User Performance. Mehdi Khosrow-Pour (EDs), Encyclopedia of Information Science and Technology (Volume I-III). Idea Group Publishing (2005)
Jawahar, J. Person and situational factors as predictors of end user performance. M.A. Mahmood (EDs), End User Computing: Advanced Topics. Idea Group Publishing (2003)
Conference Proceeding
Stone, T., Steinheider, B., Hoffmeister, V., Ferrel, B., & Jawahar, I. Employee preference in performance appraisal feedback.. Administrative Sciences Association of Canada (2018)
Galico, J., Stone, T., Steinheider, B., Garrett, T., & Jawahar, I. International LGBT workplace experience: A multi-faceted view on perceived discrimination.. Southern Management Association (2016)
Scrimpshire, A., Stone, T., Kisamore, J., & Jawahar, I. Birds of a feather, cheat together: What, who and why of helping others cheat.. Administrative Sciences Association of Canada (2016)
Stone, T., Kisamore, J., Harrison, J., & Jawahar, I. Reconceptualising violation in academic integrity: An initial test of serious and minor offenses. Administrative Sciences Association of Canada (2014)
Stone, T., Foster, J., Webster, B., Jawahar, I., & Harrison, J. Are gender difference in performance is disappearing: Large sample evidence.. Southern Management Association - Annual Conference (2013)
Journal Article
Jawahar, J. How does negative career feedback affect career goal disengagement? Evidence of the mediating roles of career planning and psychological well-being from Pakistan.. Journal of Career Development (2021)
Jawahar, J. Influence of return on investment and labor Market conditions on job seekers' preferences of employment attributes in the Indian context. Journal of Asian Business & Management. (2021)
Jawahar, J. Assessing employers' satisfaction With Indian engineering graduates using expectancy-disconfirmation theory.. International Journal of Manpower. 41.4 (2020): 473-489.
Jawahar, J. Do women and men enjoy the same benefits from job Demands in collectivistic patriarchal societies?. International Journal of Manpower 41.1 (2020): 52-67.
Schmitte, K., Schreurs, B., Segers, M., & Jawahar, I. Within-subject variability in integration as a function of self-esteem and time: A dynamic perspective. Journal of Personal Psychology 18.4 (2019): 216-226.
Magazine/Trade Publication
Jawahar, J., & Hussain, I. Wage and gender discrimination: An analysis of U.S. Women's National Soccer Team. Journal of Total Rewards 1: 14-27.
Software
Jawahar, J., & Salegna, G. Adapting performance appraisal systems for a quality-driven environment. Compensation & Benefits Review 1 (2003): 64-70.
Presentations
Employment preference of Indian B-school graduates: Do return on investment and job market characteristics matter?. Indian Academy of Management. (2020)
Calculative mindset and Bottom-line Mentality: Predicting CWB. CIOP Convention. (2019)
Employee preferences for performance appraisal feedback.. Administrative Sciences Association of Canada. (2019)
Exploring the performance-abusive relationship: Contextual factors that increase performance.. Administrative Sciences Association of Canada. (2019)
I organized and conducted a professional development workshop (PDW) at the 2019 Annual Meetings of the Academy of Management. The topic of the PDW was "Transitioning from a faculty to administrator role." I invited three current/former department chairs and 2 deans to serve on the panel.About 40 faculty members from across the world participated in the workshop. The workshop was offered through the Careers division of the Academy and was co-sponsored by other divisions (HR, OB). Participants were required to pre-register for the workshop. Feedback has been very positive.. PDW Organizer. (2019)
I presented 6 papers at international conferences 2 papers at Academy of Management 1 paper at Administrative Sciences Association of Canada 1 paper at Southern Management Association 1 paper at Society for iNdustrial/Organizational Psychology 1 paper at AOM community conference. Conference Presentations. (2019)
Manager narcissism and employee silence: A socio-analytic theory perspective.. Annual meeting of the Academy of Management. (2019)
Money in my mind: Investigating the relationship between financial worry and work role performance.. AOM Career Division Community Conference. (2019)
Perceived overqualification, counterproductive performance, and the moderating role of ambition.. Annual meeting of the Academy of Management. (2019)
Employee preferences for performance appraisal feedback.. Administrative Sciences Association of Canada. (2018)
Grants & Contracts
Coleman Foundation Grant. Coleman Foundation. (2009)
Risk management for small Businesses. ISU Katie School of Insurance. Illinois State University. (2002)