High School Accounting Challenge
March 3, 2023
 High School Accounting Challenge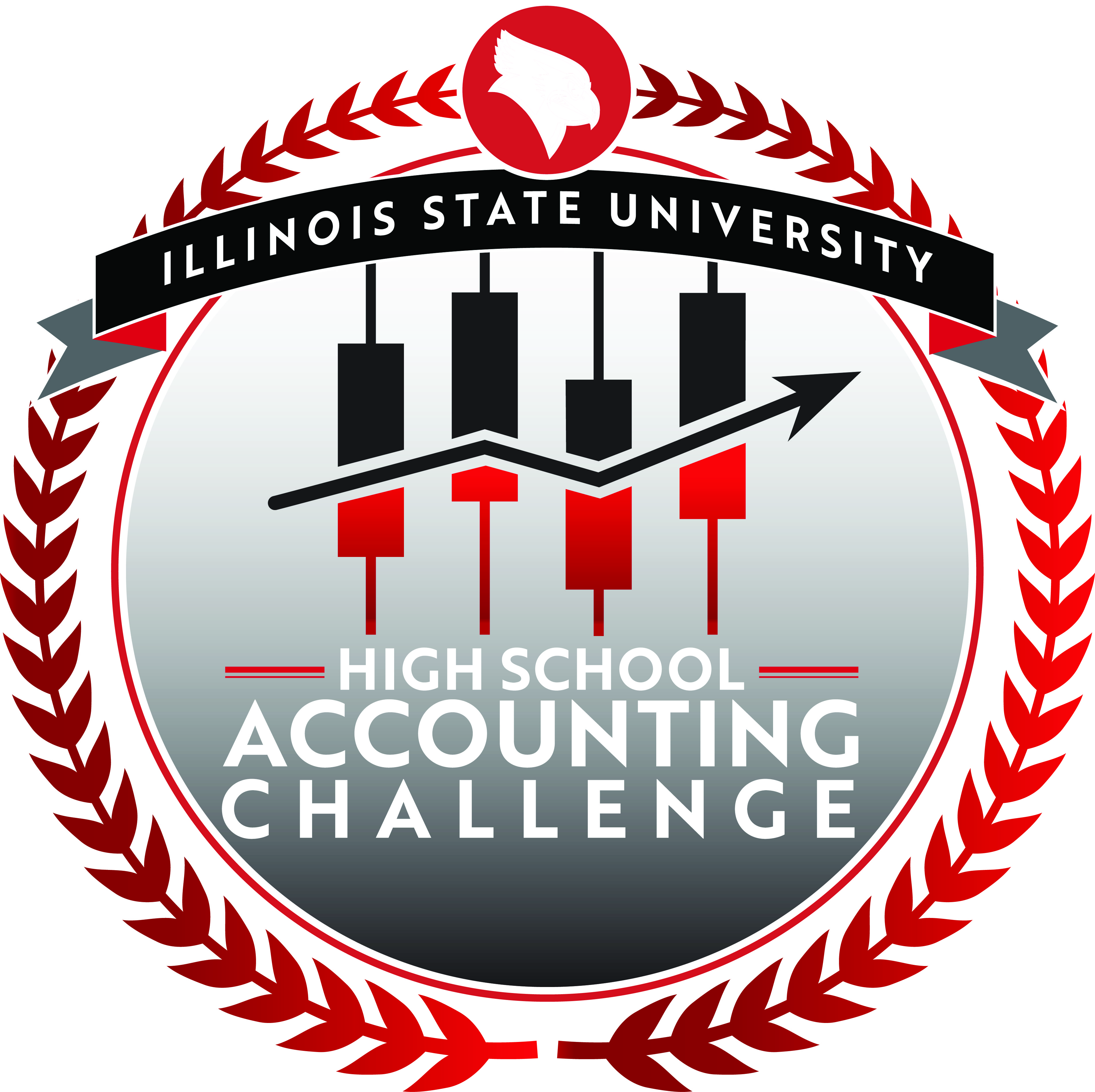 Welcome to the Illinois State University (ISU) High School Accounting Challenge. We are pleased to announce our first High School Accounting Challenge to be held on March 3, 2023 in the State Farm Hall of Business on the campus of Illinois State University. We hope to make this annual event for students in high schools in central Illinois who are currently taking a class that teaches accounting or who have previously taken such a class.
This is an excellent opportunity for your students to showcase their accounting knowledge and win prizes. Individual students will win partial scholarships to the accounting program at Illinois State. In addition, there will be a team competition and the teams will compete for trophies.
If you are going to attend, please fill out a registration form for each of your teams. THERE IS NO REGISTRATION FEE and you can enter as many four person teams as you like.  Breakfast and lunch will be provided for all competitors and coaches.
If you have any questions or for more information, please email us at accountingchallenge@ilstu.edu
Quick Links
Teams Competing
Blue Ridge High School   (2 Teams)
El Paso Gridley High School   (1 Team)
Eureka High School    (3 Teams)
LaSalle - Peru Township High School   (3 Teams)
LeRoy High School   (2 Teams)
Monticello High School   (3 Teams)
Mt. Zion High School   (2 Teams)
Normal Community High School   (6 Teams)
Springfield Lanphier High School   (3 Teams)
Streator Township High School   (3 Teams)
Washington Community High School   (10 Teams)