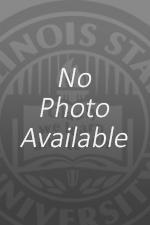 Current Courses
230.001Cost And Management Accounting
230.005Cost And Management Accounting
231.003Intermediate Accounting I
231.004Intermediate Accounting I
PhD Business
University of Queensland
Journal Article
Gray, S., Hall, J., Pollard, G., & Cannavan, D. The public-private partnership valuation paradox. Accounting Research Journal 34.6 (2021): 546-579.
Paton, A., Cannavan, D., Gray, S., & Hoang, K. Analyst versus model-based earnings forecasts: implied cost of capital applications. Accounting and Finance 60.4 (2020): 4061-4092.
Hoang, K., Cannavan, D., Gaunt, C., & Huang, R. (2019). Is that factor just lucky? Australian evidence. Pacific-Basin Finance Journal, 57, 101191.
Cannavan, D., & Gray, S. Dividend drop-off estimates of the value of dividend imputation tax credits. Pacific-Basin Finance Journal (2017)
Cannavan, D., Finn, F., & Gray, S. The value of dividend imputation tax credits in Australia. Journal Of Financial Economics (2004)