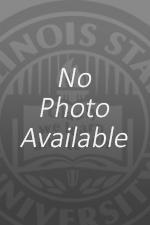 Office
State Farm Hall of Business - SFH 350
About
Education
Awards & Honors
Research
Current Courses
430.001Financial Accounting Theory
398.001Professional Practice: Internship In Accounting
498.001Professional Practice: Internship In Accounting
498.002Professional Practice: Internship In Accounting
298.001Professional Practice: Internship/Coop Education In Accounting
430.001Financial Accounting Theory
398.001Professional Practice: Internship In Accounting
498.001Professional Practice: Internship In Accounting
298.001Professional Practice: Internship/Coop Education In Accounting
Teaching Interests & Areas
Financial Accounting, Advanced Financial Accounting, Financial Accounting Theory, Income Taxation
PhD Accounting
Mississippi State University
Starkville, MS, USA
MBA
University of Louisiana at Monroe
Monroe, LA, USA
BBA Accounting
Northeast Louisiana University
Monroe, LA, USA
ADM Faculty Fellow
Department of Accounting
2020
ADM Faculty Fellow
Department of Accounting
2019
Caterpillar Faculty Accounting Award
Department of Accounting
2016
William and Nancy England Faculty Accounting Scholar
Department of Accounting
2015
Stephen Hagge Faculty Award
Department of Accounting
2014
Caterpillar Faculty Accounting Award
Department of Accounting
2013
Award of Excellence
Emerald Literati Network
2012
Book, Chapter
Guidry, R. Consolidated Financial Statements Subsequent to Acquisition (Reviewed Chapter). Advanced Accounting (2010)
Guidry, R. Mergers and Acquisitions (Reviewed Chapter). Advanced Accounting (2010)
Conference Proceeding
Guidry, R., & Patten, D. Corporate Social Responsibility Reporting and the Informativeness of Future Earnings: An Alternative Argument.. North American Centre for Social and Environmental Accounting Research Conference (2013)
Patten, D., & Guidry, R. Corporate Social Responsibility Reporting and the Informativeness of Future Earnings: An Alternative Argument. CSEAR Summer Congress (2012)
Cho, C., Guidry, R., Hageman, A., & Patten, D. Do Actions Speak Louder than Words? An Empirical Investigation of Corporate Environmental Reputation.. American Accounting Association - Public Interest Section (2011)
Guidry, R., & Patten, D. Are Voluntary Disclosure Theory Models Necessary (Appropriate) for Environmental Disclosure Research?. North American Centre for Social and Environmental Accounting Research Conference (2011)
Guidry, R., & Patten, D. Does Newsweek's Measure of Corporate Environmental Reputation Suffer From the 'Financial Halo Effect'?. CSEAR North American Congress (2010)
Journal Article
Johnston, J., Guidry, R., & Trimble, M. Temporal Changes in the Value Relevance of Analysts' Forecasts. Journal of Corporate Accounting and Finance 32.2 (2021): 7-21.
Guidry, R., Islam, A., Patten, D., & Birkey, R. Mandated Social Disclosure: An Analysis of the Response to the California Transparency in Supply Chains Act of 2010. Journal Of Business Ethics 152.3 (2018): 827-841.
Guidry, R., Birkey, R., & Patten, D. Does CSR Reporting Really Impact FERCs?. Accounting and the Public Interest 17.1 (2017): 144-162.
Parker, P., Guidry, R., & Pate, G. Do Managers Close to Zero Pretax Earnings Manage Pension Expense To Avoid Reporting A Financial Statement Loss?. Journal of Applied Financial Research 1 (2014): 55-70.
Cho, C., Guidry, R., Hageman, A., & Patten, D. Do Actions Speak Louder Than Words? An Empirical Investigation of Corporate Environmental Reputation. Accounting Organizations & Society 37.1 (2012): 14-25.
Presentations
Aldaz, Maider (2016) Corporate Social Reputation: An Analysis of Anti-Corruption Performance and Disclosure in the European Context 6th North American Centre for Social and Environmental Accounting Research Conference, June 2, 2016, presentation attendee. North American Centre for Social and Environmental Accounting Research Conference. (2016)
Ames, Daniel, Bryan Graden, and Jomo Sankara (2016) Earnings Management Among Insurers: The Case of Subrogation. Illinois State University. presentation attendee. February 5, 2016.. Illinois State University, Department of Accounting. (2016)
Baugh, Matthew. (2016) Auditor Style and Common Audit Deficiencies: Evidence from SEC Comment Letters. Illinois State University. Presentation Attendee. October 31, 2016.. Illinois State University, Department of Accounting. (2016)
Birkey, Rachel and Cass Hausserman (2016) Inducing Creativity in Accountants' Task Performance: The Effects of Background, Environment, and Feedback. Illinois State University. presentation attendee. February 26, 2016.. Illinois State University, Department of Accounting. (2016)
Bouten, Lies (2016) The influence of non-executive directors on the CSR disclosure policy 6th North American Centre for Social and Environmental Accounting Research Conference, June 1, 2016, presentation attendee. North American Centre for Social and Environmental Accounting Research Conference. (2016)
Campbell, David (2016) The tractability of accountability and a retrospective on the Greenbury provisions 6th North American Centre for Social and Environmental Accounting Research Conference, June 1, 2016, presentation attendee. North American Centre for Social and Environmental Accounting Research Conference. (2016)
Chen, Jason and Jennifer Chen (2016) Corporate Environmental Capital Expenditures: A Proposed Study of the Disclosure's Impact on Companies' Environmental Image 6th North American Centre for Social and Environmental Accounting Research Conference, June 2, 2016, presentation attendee. North American Centre for Social and Environmental Accounting Research Conference. (2016)
Chung, Jieun (2016). A Preliminary Examination of the Relationship between Firm Risk and Green Bonds 6th North American Centre for Social and Environmental Accounting Research Conference, June 2, 2016, presentation attendee. North American Centre for Social and Environmental Accounting Research Conference. (2016)
Dillard, Jesse (2016) Dialogic framing of accounting information systems in social and environmental accounting domains: Lessons from, and for, microfinance 6th North American Centre for Social and Environmental Accounting Research Conference, June 1, 2016, presentation attendee. North American Centre for Social and Environmental Accounting Research Conference. (2016)
Freedman, Martin (2016). Accounting by Companies for the Kyoto Protocol in the EU 6th North American Centre for Social and Environmental Accounting Research Conference, June 1, 2016, presentation attendee. North American Centre for Social and Environmental Accounting Research Conference. (2016)
Grants & Contracts
Illinois State University Department of Accounting Summer Research Grant. ISU - Department of Accounting. Illinois State University. (2010)