Sh! Leadership Development Program
Sh! Leadership Development Program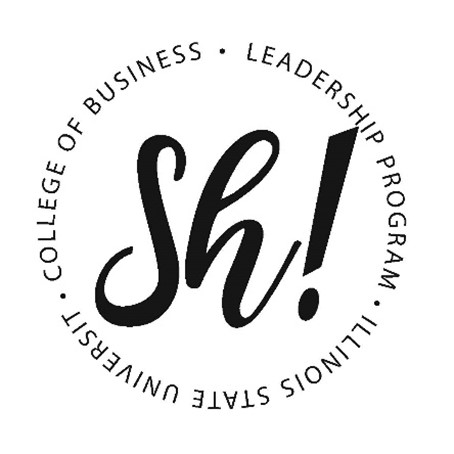 The College of Business is excited to announce the Sh! Leadership Development Program for future leaders in business.  The program will take place throughout the school year with opportunities to interact with women leaders from multiple business organizations.  Other activities will include book clubs, panel discussions, and social events.  
The COB created the Sh! Leadership Development program as a way to help young women learn to overcome gender stereotypes and find their voice in the corporate world.  As stated by Sylvia Lafair in the book, Gutsy: How Women Leaders Make Change, "We are all connected, and no one wins unless we all do."  This is the foundation of the Sh! Program. 
Although great gains have been made by women in business, only 4.8% of the Fortune Global 500 list are led by women (https://fortune.com/2022/08/03/female-ceos-global-500-thyssenkrupp-martina-merz-cvs-karen-lynch/).  Business is a male-dominated field and the Sh! program is intended to help future business leaders understand the cultural implications of gender stereotypes and help future women leaders find their voice as they navigate a corporate career so that the decimal place in the number of women CEOs can shift one digit to the right.
Sh! was selected as the name because it can have many different meanings depending upon the person.  From being shushed in business and social settings to being ignored, women often revert back to cultural training that women support the work of men.  This program is designed to help women learn about the behavior patterns that they have been taught through generations, understand where the patterns developed, and turn the patterns into opportunities.  
Participants must be College of Business majors. 
To sign up, please complete the application form.  https://forms.illinoisstate.edu/forms/sh_leadership
The cohort will be limited to 25 participants. 
For more information, please contact
Dr. Tamra Connor
Associate Dean for Accreditation and Operations
tdavis2@ilstu.edu
Planned Activities:
Spring Book Club (Required Activity)
Dates:
January 27, 2023 | 11:30 am - 1:30 PM,  SFHB 412
February 17, 2023 | 1:00 - 3:00 pm, SFHB 234
March 24, 2023 | 1:00 - 3:00 pm, SFHB 430
April 21, 2023 | 1:00 - 3:00 pm, SFHB 412
Spring EDI Event - ISU Community Documentary Screening of Miss Representation
March 2, 2023--EDI Event open to all members of the ISU Community
Documentary Screening of Miss Representation followed by a panel discussion
Doors Open at 6:15, the Movie begins at 6:30. Panel discussion begins at 8:15.

Written and directed by Jennifer Siebel Newsom, Miss Representation exposes how mainstream media and culture contribute to the under-representation of women in positions of power and influence in America.

From the website, https://therepproject.org/films/miss-representation/: The film draws back a curtain to reveal a glaring reality we live with every day but fail to see – how the media's limited and often disparaging portrayals of women and girls make it difficult for women to feel powerful and achieve leadership positions.

Join the Sh! Leadership Development Cohort and women leaders from the COB to watch this film that will leave the audience shaken, but armed with a new perspective.
Spring EDI Event for Cohort (Required Activity)
Panel of Women Executives discussing their rise in the corporate world and the lessons they have learned.
Date - TBA
Spring EDI Event for Cohort (Required Activity)
The Power of Words
Date - TBA