Apply for Help in the COB
The COB offers several scholarships to qualified incoming first-year and transfer students. Ranging from $1,000 to $10,000 awards, the COB annually provides over $250,000 in scholarships to qualified students. For the college awards, students only need to submit one application form to be considered for all COB scholarships they may qualify for.
Applications for Prospective Student Scholarships open close February 15, 2023
Applications for Current Student Scholarships open February 1, 2023.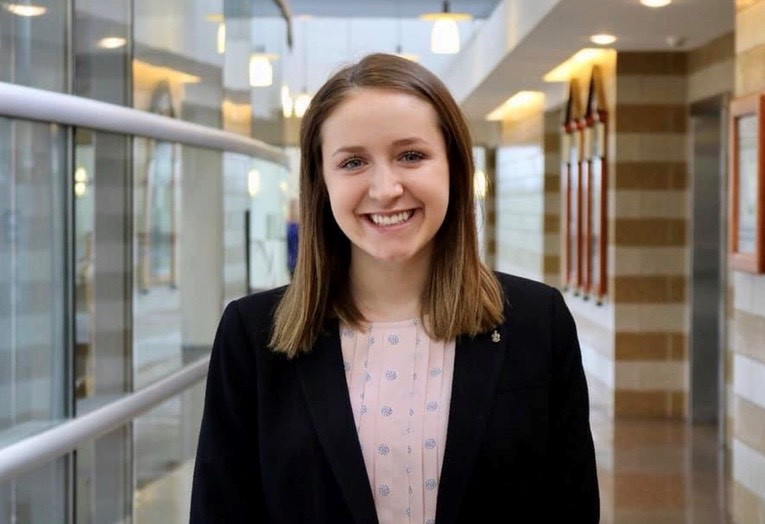 Jack North Student Leadership Award
Amanda Anderson received the the Jack North Leadership Award in 2021. This award was established to honor Jack North, Senior Executive Vice President at State Farm Insurance. Mr. North served on the College of Business Advisory Council and as chairperson for the first Illinois State University Capital Campaign that raised $96 million for the University.
Department Scholarships
Each department offers multiple scholarships for students within the majors. Each department sets the deadline for scholarship applications and criteria. Check out what is offered in your major.